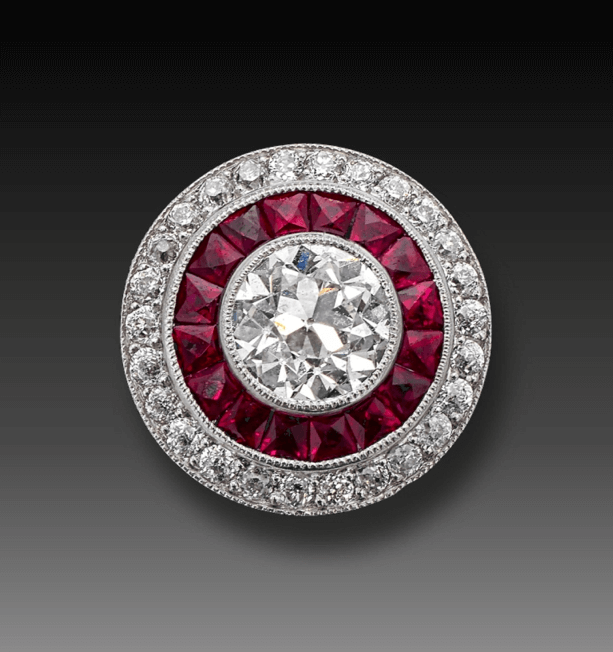 Jewellery Valuation and Fees
Your valuation will include: Multiple images to show the piece from all key sides, a gemmological assessment, a record of the type, period and method of manufacture (including whether parts of a piece have been manufactured at different times and put together as a composite), measurements and weights, and a record of any valid serial numbers, codes, hallmarks, inscriptions and other identifying marks.
Also included in your report is a thorough condition report including an assessment of the integrity of the settings of gems, and advice on whether repair or adjustment is necessary to prolong the longevity of the piece and satisfy insurers as to the maintenance of the piece.
Extensive descriptions and their values are presented in a beautiful folder that is hoped you will enjoy reffering to.
Valuation Types
There are several values that can be applied to an item depending on the purpose of your request. Valuation for Insurance is the most frequently sought report but the following are available according to your requirements.
Geoff will be happy to advise you regarding the best type of valuation to meet your circumstances.
Valuation for Insurance Replacement
Probate
Capital Gains Assessment
Family Division
Sale Between Parties
Open Market Valuation
Each of these valuation types ascribe a different value, has a different approach to calculating the value and attracts different wording to the report.
Post Loss Assessment - In an ideal world, when our valuables are lost or stolen, we would have up-to-date valuations for each lost item and our insurer would immediately be able see all of the relevant details relating to it. Unfortunately, we do not live in an ideal world and where valuations have lapsed, or none carried out, Geoff can help to piece together all the necessary information to help you make that all-important claim.
Jewellery Valuation Fees
Reports are delivered electronically using PDF and email. This format not only helps reduce paper wastage, but makes presenting to your insurance company or legal advisor simpler too. You can of course print as many copies as you like from the PDF file. The following fees are for valuation for insurance purposes, all other purposes, and significant collections of jewellery, are quoted on request.
Report fee of £50 plus item charge(s) as follows:
£30 (from) Plain items (usually no gemstones)
£40 Simple gem set (smaller stone set under 1.00ct individual)
£50 (from) Wristwatches
£60 (from) Complicated gem set (e.g. pave/vari cut set pieces)
£75 (from) Premium pieces*
£50 Group fee (up to 6 items, generally of lower value)
Geoff's report was instrumental in my credit card refunding the price of the ring and taking the matter up with the jeweller. I would highly recommend Geoff's service to any one in the same situation that I found myself in.
N Atkins, Hampshire
*Premium Items: Diamonds and some larger coloured gems over 1.00ct are charged at £75.00 per carat. Exceptional pieces such as significant and complicated diamond set jewellery, fine gems, and signed pieces e.g. full necklaces/tiaras are estimated with no obligation to proceed.
Payment Options
Payment for service can be made by cash, credit card or bank transfer.
Home Visits
Home visits are charged at the quoted rates above, plus travelling costs of £0.45 per mile. If you are unsure of what you have, or what needs valuing, an initial consulation fee of £150 per hour is charged, but deducted from the cost of the subsequent valuation, should you decide to proceed. This service enables you to get a better understanding of what you have, and what may need insuring specifically.
Trade Services
A full trade service is offered for the retail and associated jewellery trade. Please contact Geoff directly for full details and to request a sample valuation and price list.